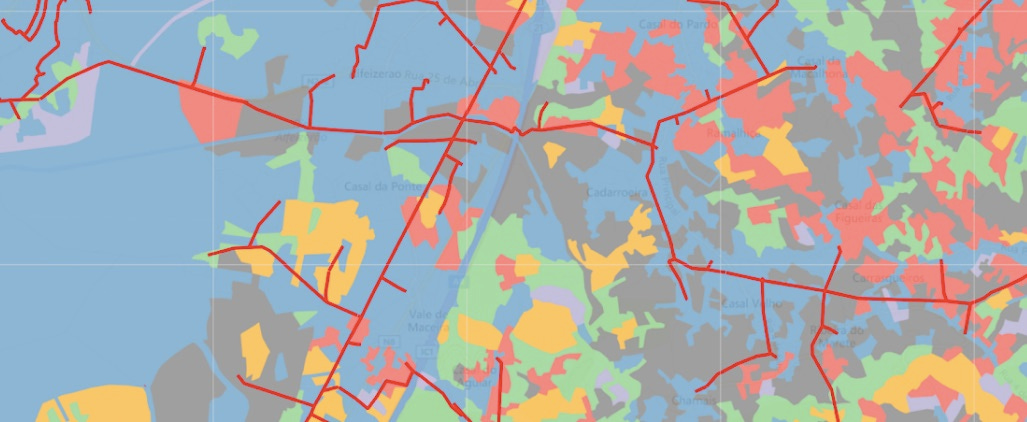 About a year ago I decided I wanted to devote myself full-time to our climate crisis. Making the commitment was the easy part. I have two young children and I want to be able to tell them I did everything I could to solve this problem. Figuring out exactly what that meant for someone with my professional background wasn't quite so easy. So I started on a journey to learn as much as I could, meet a ton of people (about 150 at last count) and figure out where I should focus in order to have the biggest impact. It's been a fascinating journey, and I am keenly aware of how privileged I am to have been able to pursue it.
Now I'm thrilled to share the next big step in my journey: I'm joining the climate-tech startup Overstory as Chief Product Officer. I feel so lucky to be joining a wonderful team of people working on a vitally important mission, with the potential to have a huge impact on our climate crisis.
Some more about the company: Overstory's mission is to monitor all of Earth's natural resources in real time in order to help protect those resources and mitigate climate change. They are doing this right now by applying machine learning to satellite imagery to track forests and vegetation. This helps utility companies reduce the risk of wildfires and power outages — problems that we're so acutely aware of at this moment in time. 
Trees falling on power lines are a major cause of both wildfires and power outages, and these problems will only increase as extreme weather from climate change becomes the norm. Right now utility companies monitor this risk by having people on the ground walk under the power lines, or by using drones and helicopters to gather information about how close the trees are to the lines. All of that is time-consuming, expensive and not real-time. But satellite data changes all of that. 
The cost of launching satellites has gone down considerably, so there has been a rapid rise in both the number of satellites being launched and the diversity of sensors on them. So the quality of satellite data is increasing while the cost of accessing it is decreasing. As a result, the Overstory engineers in Amsterdam are able to access high-resolution data about a specific square foot of land in rural California multiple times a day. Using their algorithms, they can determine what trees are growing, how fast they are growing and even what pests are eating the trees. Incredibly cool, right?
Overstory's technology to help avoid wildfires in areas that are now prone to them falls squarely in the realm of "climate adaptation," an area of focus that is getting more attention both from policy makers and from engineers. Just last week Google announced that, using their machine learning algorithms, they can now send real-time flood warnings to 240 million people in India and Bangladesh. There is huge potential for machine-learning-based technologies to be used to protect lives that are now at risk because of rising temperatures. I think you'll see more and more of this. 
By helping to reduce the risk of large wildfires, Overstory is already helping to mitigate climate change because wildfires emit CO₂. Scientists debate the exact amount but it's clear that, among other obvious benefits, reducing high-intensity wildfires reduces emissions. And of course the fires also destroy trees — one of the most effective natural solutions for pulling  CO₂ out of the atmosphere. 
But that's just the start. Overstory is also working with the Rainforest Alliance to help protect forests in Ivory Coast, Ghana, Indonesia and Peru, and they're working on a project to promote more urban green spaces around the world. The goal is to perfect the technology and then expand it to other areas where it can have an even greater impact on reversing climate change.
If you work in tech and want to work on this vitally important mission, Overstory is hiring — and, specifically, I'm looking for a designer to work closely with me. My family and I will be moving to Amsterdam, so come join us! 
In my yearlong journey, It's been amazing to see a growing number of people (especially in tech) who are devoting their careers to solving this problem. When I get settled, I plan to develop ways to help more people make the transition. In the meantime, reach out if you are considering a similar journey. We're all in this together.